Wwii Us Army Air Corps Officer Uniform Dfc Recipent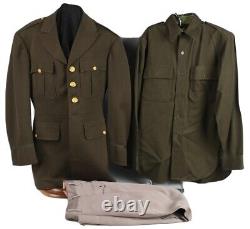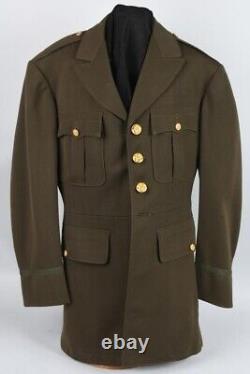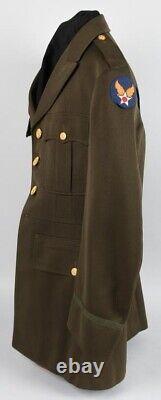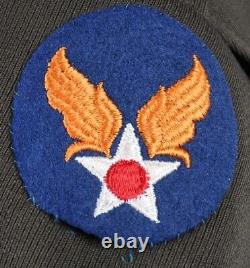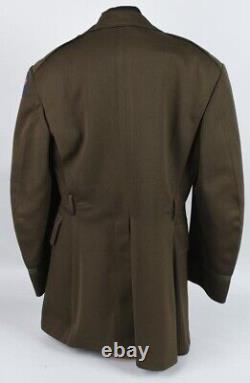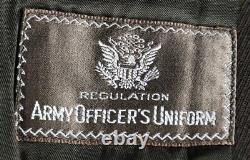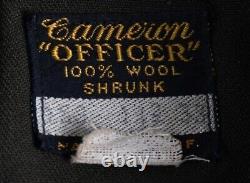 WWII US ARMY AIR CORPS OFFICER UNIFORM DFC RECIPENT. Original WWII era "Pinks and Greens" US Army Air Corps / Air Forces officer uniform. This uniform has recently been resurrected in trials with the Army and Air Force because of its popularity with World War II era troops.
Jacket is dated February 25, 1944 on the inside, with "Regulation Army Officer's Uniform" tag, size 35R. Features a very nice hand-sewn wool felt Army Air Forces patch on the left sleeve. Also includes a "chocolate" wool shirt with a tag reading Cameron Officer 100% Wool Shrunk Napa Calif.
" Lastly, a pair of "pinks trousers, also marked with the Regulation Army Officer Trousers tag, size 29WS, dated June 3, 1944. With the name "Kalinawski" written in ink.
Research indicates this uniform belonged to Major Frank J. He retired from the Air Force after a lengthy career as a command pilot, and he served in World War II, Korea, and Vietnam. Coat is very well preserved, but is missing the waist belt.

---