WWII U. S. ARMY AIR CORPS DISTINGUISHED FLYING CROSS with2 OLC IN CASE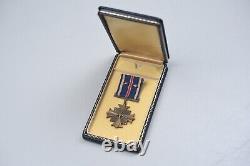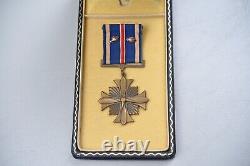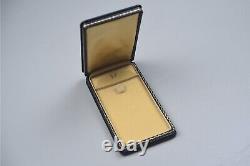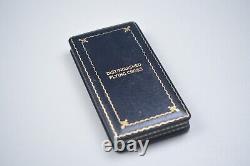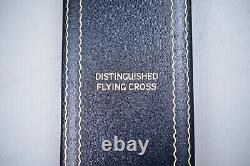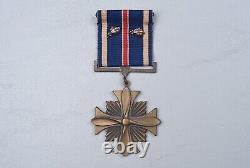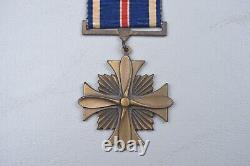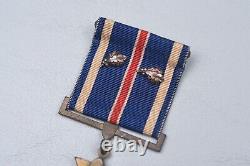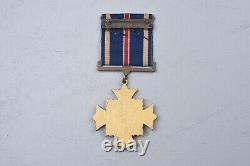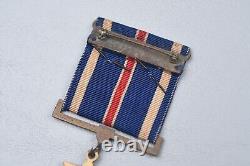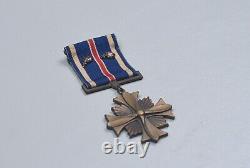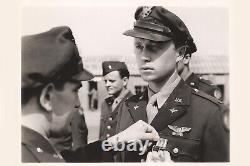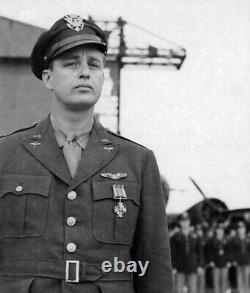 This is a very nice World War II U. Army Air Corps Distinguished Flying Cross in its Black Leatherette Case that is in excellent condition. The planchet is with an unblemished, olive bronze finish and suspended from the original ribbon. Affixed to the ribbon are two bronze oak leaf clusters indicating a second and third award of the decoration. It is mounted on the correct slot broach and is with a functional pin and roller locking catch.
The medal is contained in its black leatherette case that is titled,'DISTINGUISHED FLYING CROSS' in gold leaf on the lid. There is no ribbon bar or lapel pin present in the case.

---