WWII PASSING LIGHT Army Air Force Pilot Training Year Book 1944-A Lemoore Flying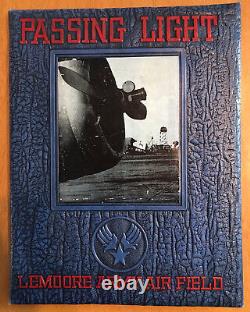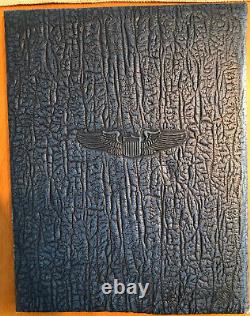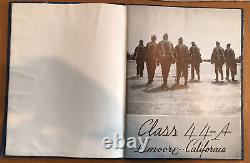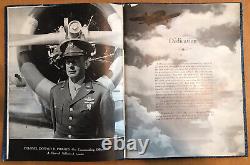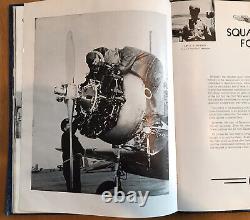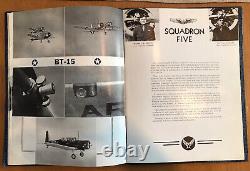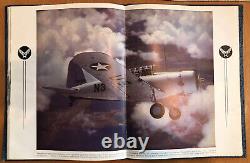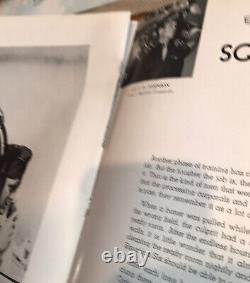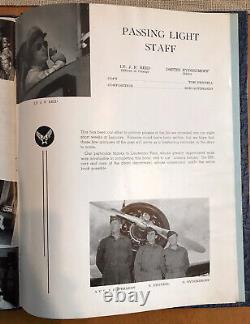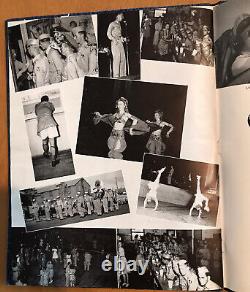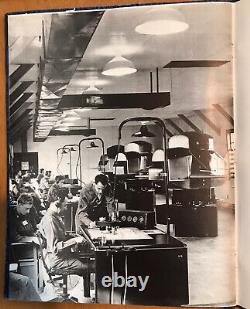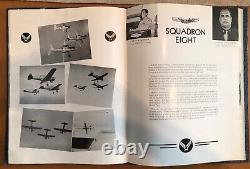 You will probably never see this book for sale anywhere again. 1944 PASSING LIGHT WWII US Lemoore Army Air Force Pilot Flight Training Year Book. 1944-A Lemoore Pilot Training Flying School. Categories-Passing Light-Class Year Books, Pilots, Training, Basic Flight Training, Eight Week Class.
Class/Unit Number- Class 44-A, 1944, 44-A. Features & Sub Sections: Lemoore Army Air Field Pictures of Class of 1944-A Pilot Training, Nine 9 Squadrons, Dedication to Colonel Donald Phillips, Commanding Officer- A Flier-A Soldier-A Leader. Squadrons One-Nine (1-9) A Page With A Page With Description of Each of the Squadrons Positive & Negative Comments & Pilots Pictures.
Please see all pics as they are part of the description. Ask for additional pictures showing tears, damage etc.
I can only post 12 pictures at a time so I have not shown all condition issues opting to show other pictures instead but I have tried to describe issues that I see. Please ask for more pictures. The blue leather outer cover of book is missing a few small areas of the picture of the aircraft's propeller mostly on the left edge, bottom edge & across the picture at about 40% up from the bottom of the picture & are now white specs.
Outside corners of cover are still in pretty good condition. Typical with age & use there are slight page bends to the top outside corners of most pages from the pilot owner had paged through the book many times.
Small 1" x 1/3" approx size tear on the upper left side of the Dedication Page. Also has a horizontal tear approx 3.5" long x 1/2" down from top of page at top left Group One Staff Page. Condition is "Pre-Owned & Very Good".
I hope that I clearly explained the condition issues but if you want to see the issues I'll gladly send you more pictures. I only want happy customers by.

---