WW2 Uniform Army Air Corps British Battle Dress Uniform 1942 P38 Lighting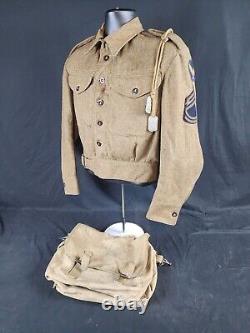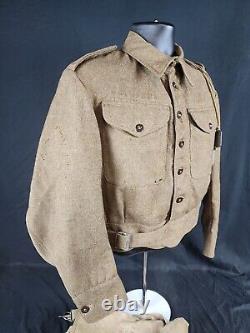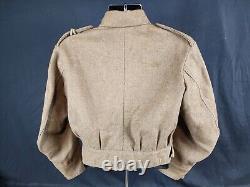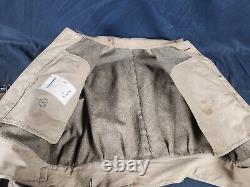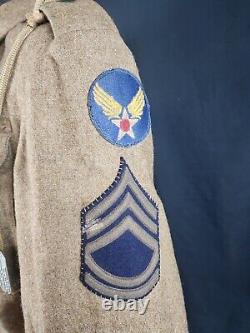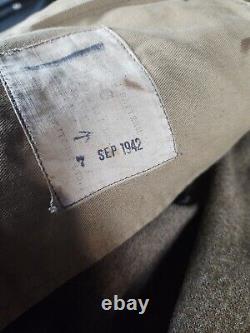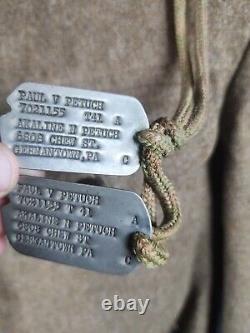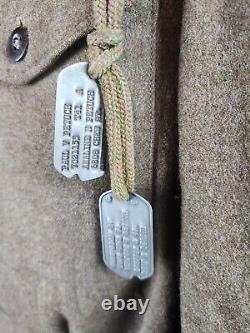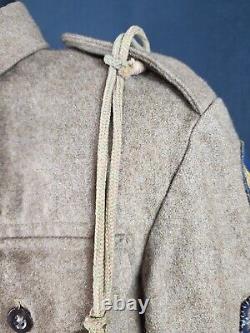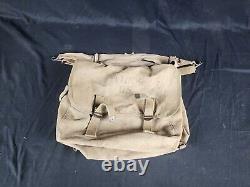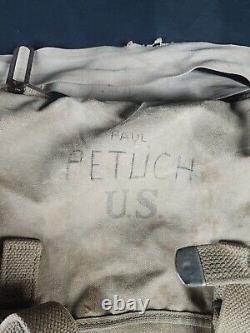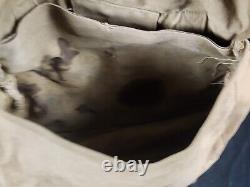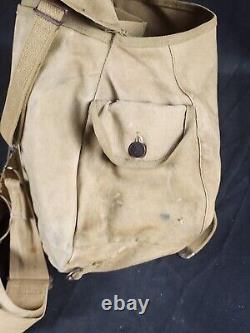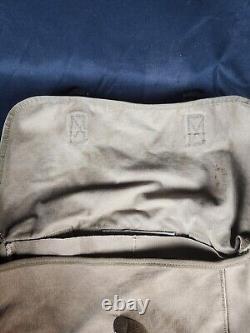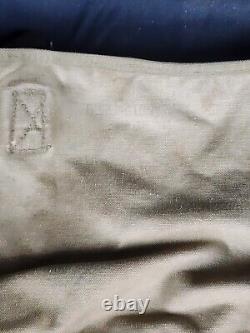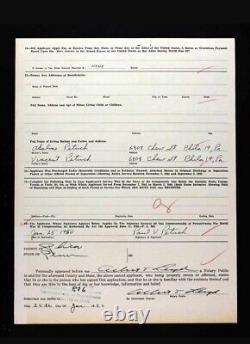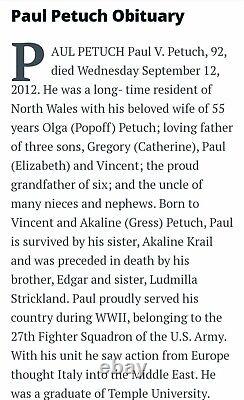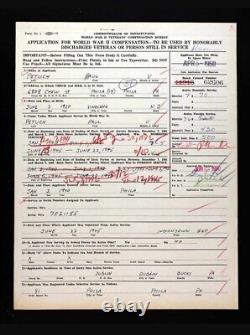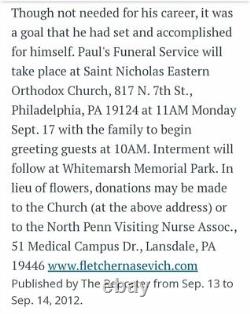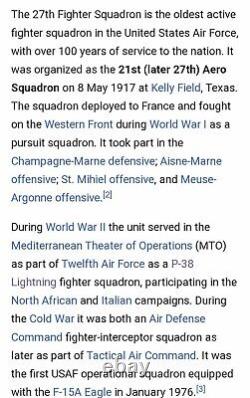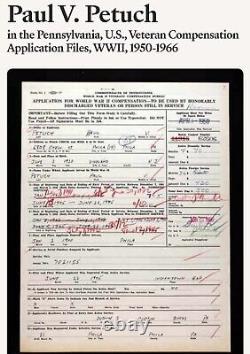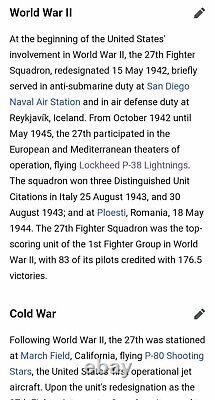 Condition is as seen in photos may be wear due to age and use. A really great named grouping to Paul V Petuch who was from New Jersey later living in Pennsylvania. He served with the 27th fighter squadron which flew p38 lightnings through Europe, Italy, and into the Middle East. This grouping have a really nice 1942 British battle dress uniform.
His set of dog tags have a nice theater made chain. Also his named musette bag. There is a good start to his research that will be provided digitally.
A nice addition to any collection. Don't miss out on this great piece. If you have any questions, please feel free to ask, and we will answer to the best of our abilities! Thank you and have a great day!

---