Wac Ww11 Us Army Air Corps Women Pilot Uniform Identified B-17 Flying Fortress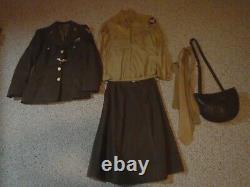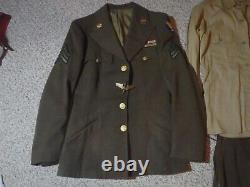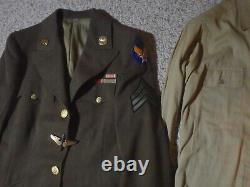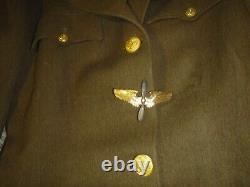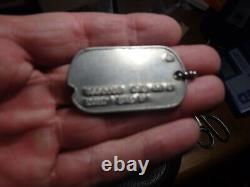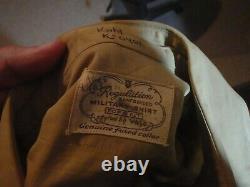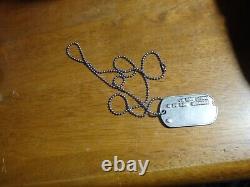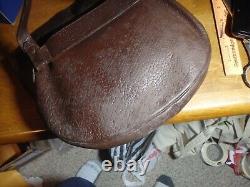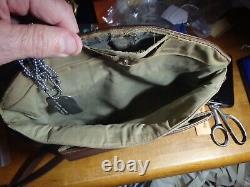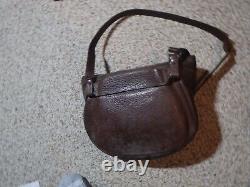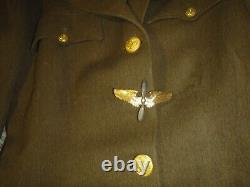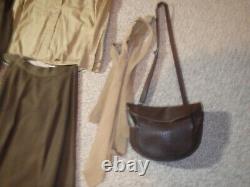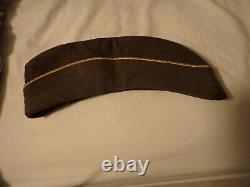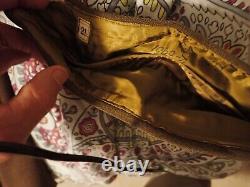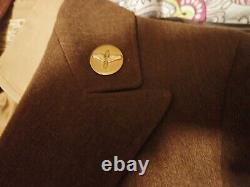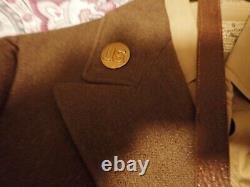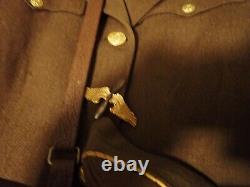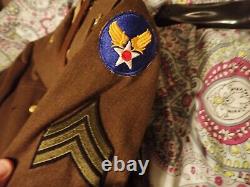 THIS IS A VERY RARE ALL ORIGINAL US ARMY AIR CORP WOMEN AVIATORS UNIFORM IDENTIFIED AS RAE A KOHI I DONT HAVE ANY INFO ON HER THE WOMEN AIR CORPS MAINLEY FLEW MISSIONS IN THE STATES DURING THE WAR FLYING THE B 17 FROM ONE MILITARY BASE TO THE OTHER. THIS UNIFORM HAS IT ALL LEATHER POCKET BOOK ALL ISSUED AND ORIGINAL TEAR INSIDE POCKET BOOK ABOVE SNAP. A FEMAILE SKIRT, FEMALE UNDER GARMENT SLIPS, SEVERAL NECK TIES, UNIFORM HAT, DRESS BLOUSE WITH DECORATIONS.
DOG TAG, THE SHIRT HAS THE US ARMY AIR CORPS PATCH ON SHOULDER THE RANK IS SERGEANT THERE ARE A FEW VERY EXTREMLYY SMALL MOUTH HOLES HARDLEY MINIMAL. 16 INCHES ACROSS CHEST UNDER ARM PIT SEAM LEFT TO RIGHT. TOP OF SHOULDER TO BOTTOM OF BLOUSE 25 INCHES. SHIRT ARM PIT SEAM ACROSS CHEST LEFT TO RIGHT APPROX 16 INCHES TOP OF SHOULDER TO BOTTOM OF SHIRT APPROX 24 INCHES. SKIRT APPROX 24 INCHES WAIST AND TOP TO BOTTOM APPROX 25 INCHES.

---