RARE WWII 1945 Army Air Force B-24 & B-25 Hong Kong Harbor Target Approach Map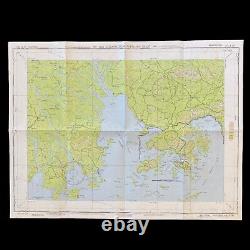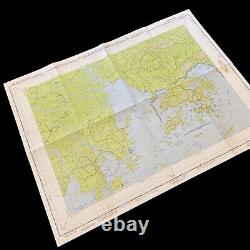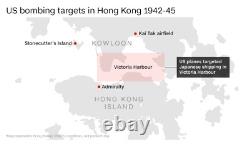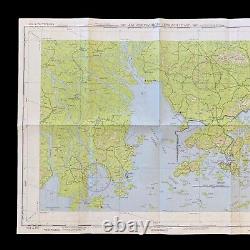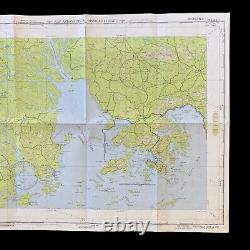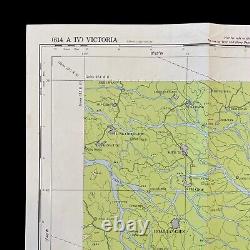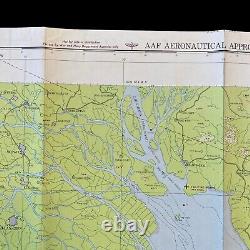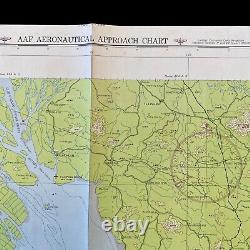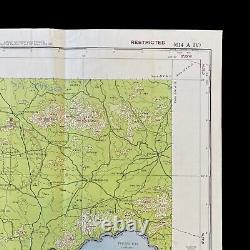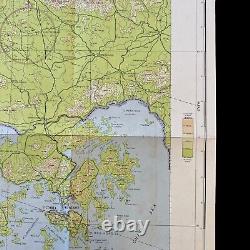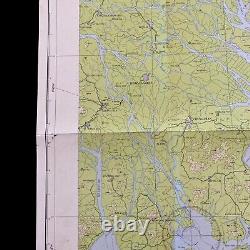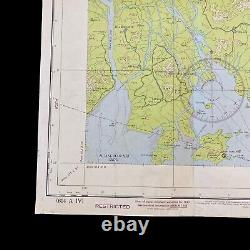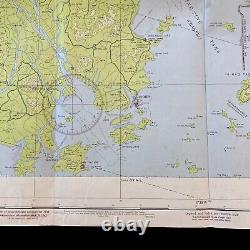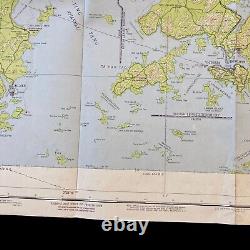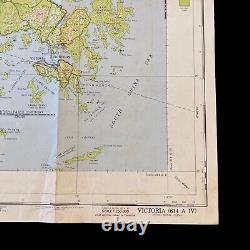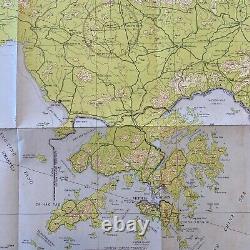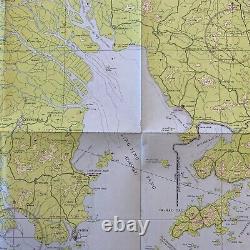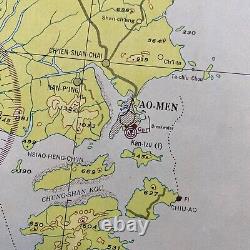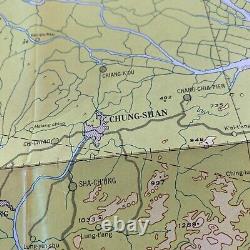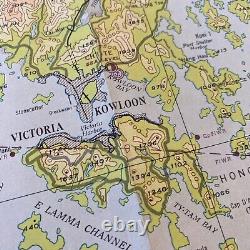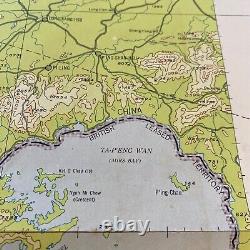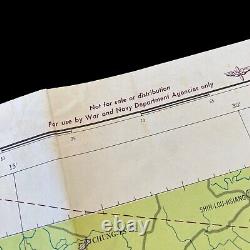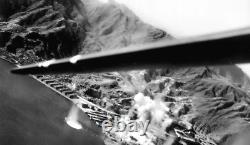 Come with a hand-signed C. This museum-grade WWII "RESTRICTED" marked combat map is titled "VICTORIA - HONG KONG CHINA". Dated 1945, this map was used by Allied forces during the end of WWII in the Pacific Theater and the "Liberation of Hong Kong".
According to US military archives, the US Army Air Corps began bombing Hong Kong when it was under Japanese occupation in the fall of 1942, striking the city dozens of times. Most of those air raids were carried out by B-24 and B-25 bombers, the former of which could carry up to 8,000 pounds of bombs. By 1945 occasional sorties by pairs of dive bombers had developed into a more concentrated campaign. This AAF approach used this map to target areas around Hong Kong and its harbors. On 30 August, 1945, a combined fleet of British, Australian, and Canadian vessels entered Victoria Harbour of Hong Kong, led by Cecil Harcourt, a British admiral.
Expecting the fleet ashore at the Naval Dockyard (modern-day Admiralty) was a cheerful crowd of Hong Kong Chinese and a number of emotionless Japanese soldiers. British, Indian, Canadian, and Dutch POWs and internees scattered across the ex-British colony were rescued by British and Commonwealth troops, some of them led by a Canadian Chinese officer William K. The above event was known as the "Liberation of Hong Kong".

---