Antique WWII US Army Air Corps Sweetheart Bracelet USAAF Sterling Silver Pilot W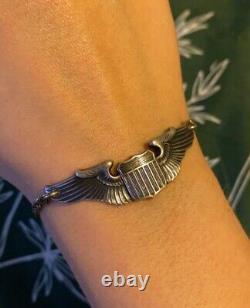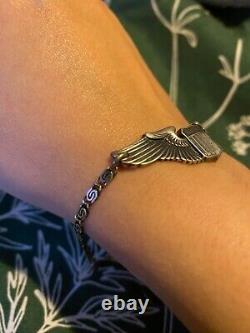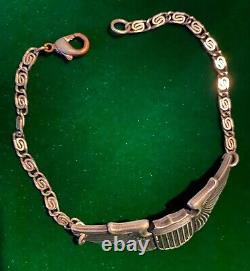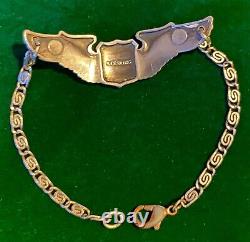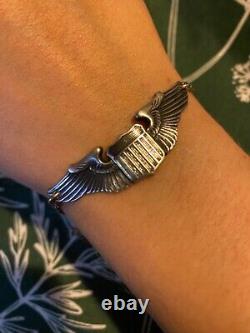 This unusual and charming bracelet is a stunning piece that would compliment many different styles! The tradition of "Sweetheart Wings" began during WWI. After graduating from pilot training, servicemen would have a set of their wings turned into a piece of jewelry to give to a romantic partner, typically before they went overseas. This custom grew in popularity during World War II, and there are many examples of these lovely and sentimental mementos.
This would make a beautiful gift for that special someone in your own life, especially if you are about to begin a new chapter or adventure together. Would also make a unique gift for Veterans or history buffs! Stamped'Sterling' on the back of the wings.
The chain appears original, but has no metal distinction marks on it. In appearance, but also very sturdy. I do believe the actual lobster claw clasp has been replaced at some point, as it is a bit copper discolored.
The rest of the bracelet does not have this discoloration. It would be very simple to replace with a sterling clasp! Bracelet measures 7.25 inches. The chain width is 2mm.
The wings themselves are approximately 2 inches long and. The Wings are slightly curved to better fit the wrist.

---